THE RISING PRICE OF DRUGS
This annotated bibliography lists 10 sources I used to evaluate the current problems with drug pricing in America. Many of them take an economic lens to justify or observe decisions made at drug companies. The majority of these sources come from medical and economic journals that provide an abundance of data I use for my points. The others are from business news sites such as Forbes or Bloomberg. These articles focus more on the individual companies and current FDA regulations.
Sheppard, Joanna. The Prescription for Rising Drug Prices: Competition or Price Controls? Health Matrix: Journal of Law-Medicine, eds.a.ebscohost.com.ezproxy.gsu.edu/eds/pdfviewer/pdfviewer?vid=3&sid=fd4fd7c6-d476-4cb8-8348-60beb9526535
Joanna Sheppard, a professor of Law at Emory University,  proposes that reforms focused on promoting competition rather than mandatory price ceilings would more efficiently reduce drug price increases. The article provides the economic reasoning as to why drug prices are increasing and provides insight into the pharmaceutical market. Sheppard gives a convincing argument on how legislation could respond to the problem effectively. The article's main audience would be policy makers trying to combat current rising drug prices. This source would be useful for anyone trying to find a solution to rising drug prices without too much government restriction.
Kumar, Rajiv, and Jagjit Singh. Biosimilar drugs: Current status. International Journal of Applied & Basic Medical Research, July 2014, eds.b.ebscohost.com/eds/detail/detail?vid=22&sid=adfe43e5-c34c-44e1-92dd-d0d222ddb53c%40sessionmgr102&bdata=JnNpdGU9ZWRzLWxpdmUmc2NvcGU9c2l0ZQ%3d%3d#AN=97477551&db=a9h.
Rajiv Kumar, a professor of Pharmacology at GMCH, summarizes multiple studies on the rules and regulations that govern the sale of biosimilar drugs. The author lists drugs that have recently had their patents expire and goes over the dangers of trying to alter biological drugs by citing many scientific journals. The authors purpose is to give warning that even though drugs can be very similar they can produce fatally different side effects. This source would be useful for larger drug companies and legislators arguing that biosimilar drugs should be more regulated than the original. The article helps me by demonstrating the difficulty in creating competition in the pharmaceutical market as biosimilars are meant to replicate a drug by creating an imperfect copy of it.
Erb, Kelly Phillips. "That 400% EpiPen Price Hike Could Hit Your Wallet Even If You Don't Need One." Forbes.com, Forbes, 24 Aug. 2016, www.forbes.com/sites/kellyphillipserb/2016/08/24/that-400-epipen-price-hike-could-hit-your-wallet-even-if-you-dont-need-one/#35aca57d4857.
Kelly Phillips Erb, A columnist for Forbes, reports on the impact of the recent epipen price hike on those without allergies. The author uses anecdotal evidence and the words of the hospitals and Mylan itself. The article's purpose was to evoke a reaction to the recent price hike for the average consumer not affected by the medical costs. The intended audience was the average person who is uninformed on the subject. This source would be useful for anyone who wants to show the effects of these drug prices from the consumers perspective.
Vernon, John A. "Examining the link between price regulation and pharmaceutical R&D investment." Health Economics, vol. 14, no. 1, 2004, pp. 1–16., doi:10.1002/hec.897.
John A. Vernon, a professor at the University of Connecticut, evaluates the link between drug price regulation and research and development. Vernon uses advanced economic theory and empirical data to show the relationship between the drug prices and the amount of investments pharmaceutical companies contribute to research and development. The intention of this article is to show the direct correlation of drug regulations to R&D contributions. The target audience for this text is economists and academics familiar with academic theory. This article would be useful for people claiming that more regulation of the pharmaceutical industry would lead to less innovation and fewer new drugs.
Wouters, Olivier J., and Panos G. Kanavos. "A comparison of generic drug prices in seven European countries: a methodological analysis." BMC Health Services Research, vol. 17, no. 1, 2017, doi:10.1186/s12913-017-2184-5.
Olivier J. Wouters, a professor at the London School of Economics, compares the pricing of generic drugs in different European countries to analyze their effects. He uses IMS health data and statistical data to evaluate the changes in price after legislation implementation. The intended audience for this article are educated healthcare professionals and those who are informed about the health care industry. Those interested in finding out how other countries deal with their drug prices would find this article useful due to its intelligent and informative observations.
Barrett, Paul, and Robert Langreth. "The Crazy Math Behind Drug Prices." Bloomberg.com, Bloomberg, 29 June 2017, www.bloomberg.com/news/articles/2017-06-29/the-crazy-math-behind-drug-prices.
Paul M. Barret, an author at Bloomberg Businessweek, attempts to decode the math behind the pricing of certain drugs while evaluating the role of "pharmacy benefit managers" or PCBs when it comes to determining this math. The purpose of this article is to bring attention to the shady middlemen that contribute to skyrocketing drug costs. The intended audience is people involved in the business world that are curious about the drug pricing process. This article would be useful for anyone that wants a peek into the overly complex battle between drug makers and pharmaceutical companies
Herper, Matthew. "Solving Pharma's Shkreli Problem." Forbes, Forbes Magazine, 4 Feb. 2016, www.forbes.com/sites/matthewherper/2016/01/20/solving-pharmas-shkreli-problem/#7bd2d3d36be3.
Matthew Harper, a columnist at Forbes,  surveys the problems involving pricing in the pharma industry by examining the career of Martin Shkreli, the figure head of price gouging. The purpose of this article is to discuss how the actions of Shkreli reflect on the pharma market as a whole. The intended audience for this article would be those looking for the perspective of the management of drug companies due to the interview he gives Shkreli. Anyone who wants to determine what Shkreli's rationale was when he made his price hikes would find this useful.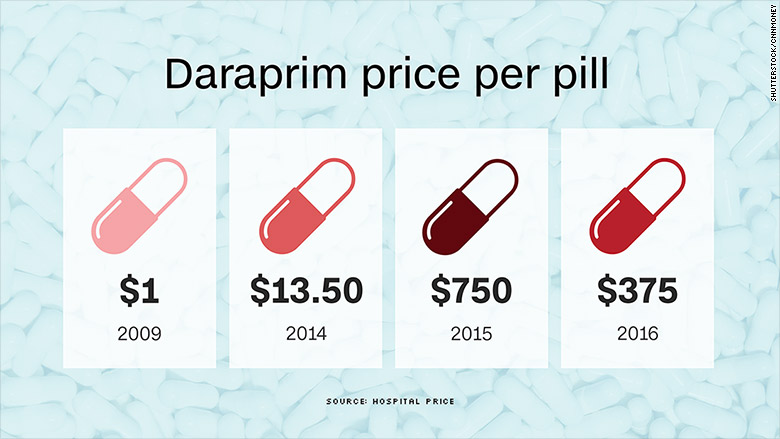 Howard, Paukl "Available Drugs, Affordable Drugs." Manhattan Institute, 21 Mar. 2017, www.manhattan-institute.org/html/available-drugs-affordable-drugs-10125.html.
Paul Howard, a political analyst at the National Review, analyzes Trump's position on the current drug market while providing an overview on the current head of the FDA's ideas. The author uses specific examples of how deregulation has brought down price before. The purpose of this article was to detail the current efforts in government to combat high drug prices. The intended audience for this piece is American citizens who want to know what their government is doing about this problem. This article would be useful for liberal political scholars looking to gain perspective on the current right-leaning FDA.
Faloon, William "Unsustainable Drug Prices!" LifeExtension.com, www.lifeextension.com/Magazine/2017/3/As-We-See-It/Page-01.
William Faloon, cofounder of the Life Extension Foundation, an organization that funds research about optimal health, criticizes the current drug market and explains how current practices are unsustainable. The author uses data from large insurance companies as well as reporting from medical institutes. The purpose of this article is to warn consumers about the impending collapse of the drug market as is. The article is geared towards people skeptical of big pharma practices and those who oppose the rising costs of drugs. Due to the highly critical nature of this article, those wanting to combat the rhetoric of pharmaceutical lobbyists.
Dave, Chintan V., et al. "High Generic Drug Prices and Market Competition." Annals of Internal Medicine, vol. 167, no. 3, Apr. 2017, p. 145., doi:10.7326/m16-1432.
Chintan V. Dave, Doctor from the University of Florida, attempts to discover the link between market competition levels and generic drug prices in a retrospective cohort study from 2008 to 2013. The article uses the data it found presented in graphs and charts as well as indexes that track competition in individual drug companies. The purpose of this article was to determine the bond between market competition levels and generic drug prices in the United States. The intended audience is economic scholars with understanding of economic theory and concepts. The article would be useful for anyone trying to prove that drug prices could be most effectively subdued by adequate competition.